Description
More Power — 12.8V Nominal, 105Ah, 1344Wh, 150A (continuous discharge)

Limited Lifetime Warranty — The last battery you'll ever buy!

Zero Maintenance — Holds charge for 2 years.

Light Weight — 23 pounds.
Camp Twice as Long
Standard Lead Acid batteries give you 50 usable Ah.
The UT 1300 lithium battery gives you 105 usable Ah.You do the math.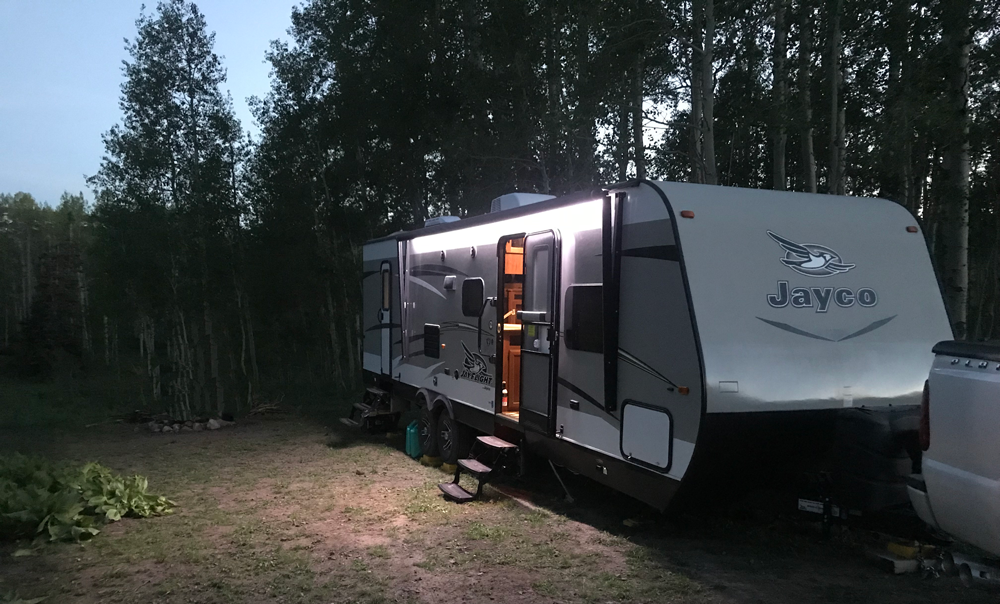 Lasts a Lifetime
Using lithium-ion technology the Safari UT 1300 can be drained and recharged over 3,500 times. Outlasting any lead-acid battery by years. That's why we back it with a lifetime warranty.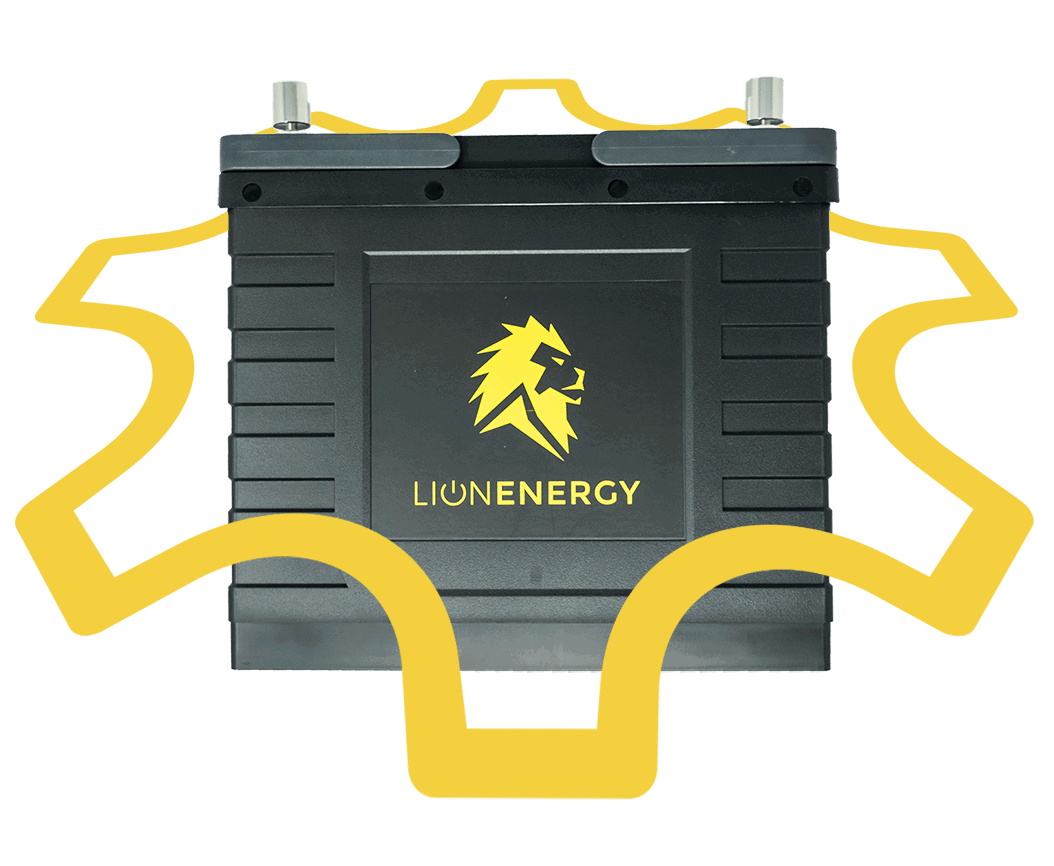 Maintenance? Zero.
No fluids. No trickle charging. No mess.
Safari UT 1300 just works. Day in and day out.
More Power? You Got It.
Unlike other batteries, the UT 1300 outputs 150A continuously and a 900A peak. More output means more power for your RV, Motorhome, Boat, Shed, Gazebo and Dump Trailer.
Questions about Safari UT 1300
The Safari UT 1300 is the latest in Lithium battery technology. It replaces traditional deep cycle lead acid batteries with the safest Lithium Iron Phosphate. It is a "plug and play" simply remove the deep cycle lead acid battery from your RV or boat and replace it with this superior performing battery.
The Safari UT 1300 is an amazing Lithium Iron Phosphate battery that can be used for auxiliary power in RVs, Trailers, Motorhomes, Boats, Cabins, Sheds, Gazebos, Dump Trailers and where you need a reliable source of stored energy. It replaces lead acid batteries and provides twice the energy because all of its energy (amp hours) can be used instead of only ~50% like lead acid batteries provide. For example, use it in an RV to power slide outs, lights, microwave, TV, AC, etc and get twice the camping time than a lead acid battery. Want to use it to power a trolling motor? No problem, and you'll get not only a longer use time, but it also weighs less than half a lead acid battery and that's a big deal in a boat. How about using it to store energy at a cabin so you can power lights, TVs and more? Yes, you can use it for that too. It can be used 100% and then recharged over 3500 times and still have 80% of its capacity left. (Note: The Safari UT 1300 is not a battery to use for starting vehicles.)
The life of this Lithium battery is 14 times that of deep cycle lead acid batteries — this is literally a lifetime battery — thus a Life Time Warranty.
The Safari UT 1300 is a great energy storage unit for solar power from panels on homes, cabins, businesses and RVs.
The Safari UT 1300 is virtually maintenance free, meaning you don't have to use it or even trickle charge it every 3-4 months, deal with fluids since it doesn't have any, or remove it from your vehicle and store it for the next season. It can hold its charge for up to 2 years and can be recharged after that time too.
It will maintain a charge for up to 2 years without having to charge it. This is known as shelf life or storage life. We recommend using it more frequently than every 2 years, though.
The Safari UT 1300 performs better than lead acid batteries in most weather conditions. It can charge between temps of 32° to 113° and can discharge between -4° to 131° at 100% rate. Outside these ranges it can discharge at a lower rate.
It weighs in at just 23 pounds and is the same 24 Group Size as other batteries. The dimensions are 10.2" L x 6.6" W x 8.8"
It is commonly referred to as a 12.8V, 105Ah (how much energy is stored in it), 1344Wh (12.8V x 105Ah). Technically, it is called Nominal Voltage at 12.8V and 105Ah. It can do 900A for a millisecond (a spike) then approximately 250A for one minute and 150A continuous (how much power it puts out) capacity.
Yes. You can increase the voltage from 12V on a UT up to 48V total by connecting them in series (4 batteries connected together via + to – posts). You can increase the Amps (A) and Amp Hours (Ah) up to 1500A and 1000Ah by connecting them in parallel (+ to + and – to -).
We recommend setting all voltages to a max of 14.6 per UT in series or at least close to it.
End amps or tail amps need to be set as low as possible and inverter low voltage needs to be set to 11.5V.
Victron inverters charger and charge controllers should be set to 13.9 volts for a 12 volt inverter and 27.8 for 24 volt inverters.
The Safari UT already has an internal Battery Management System (BMS) that acts as a safety net to shut down the battery if it is out of parameters. This prevents the battery from overcharging or discharging as well as operating outside of the temperature range.
Yes! You could use a standard battery charger and it will charge the batteries. However, since most chargers are designed for a lead acid battery, they are made to go up to a certain voltage. On a lead acid battery their "full" is about 13.8V. The UT 1300 can accept a charge up to 14.6V. Most chargers would get the batteries to 13.8V. For best performance, we recommend a lithium charger.
Yes, the Safari UT will take too much current so you must limit it with the wire you use to charge it. For example, if you need 10-12 feet of wire, a 10-12 gauge wire will work to limit the current. Double check the actual current with a current meter and size the fuses appropriately. You may need to add fuses and other protective equipment to protect the system. To prevent possible damage to your alternator we recommend using the Redarc (Model #BCDC1225D), which is a DC-DC charger. It will safely charge your batteries while you are driving.
Safari UT 1300 Specs
Battery Type Lithium Ion
Battery Chemistry Lithium Iron Phosphate (LiFePO4)
Rated Capacity 12.8V / 105Ah / 1344Wh / 150A
Cycle Life 3500+ & 100% DoD
Weight 23 Pounds
Dimensions 10.2″ L X 6.6″ W X 8.8″ H (9.8″ H to top of post)
Max Charge Rate 100A
Max Charge Voltage 14.6V
Operation Temperature -4 to 131 ºF
Charge Temperature 32 to 113 ºF
Warranty Limited Lifetime (see manual)
12/06/2020
Hank W.
United States
William H.
United States
Last Batteries Ever Needed
I bought two Safari UT 1300's which replaced two group 27 deep cycle wet cell batteries. Wow! The 1300's were half the weight and likely tripled the amount of usable power. No more battery tending or checking the water levels when in storage. They hold their charge when unplugged. I finally had the confidence to add a 1500 watt inverter to my trailer's system for boon-docking. The Lion Energy BMS allows one to know the state of charge by simply pushing a button on the top of each battery. That being said, I highly recommend getting a remote battery monitor if one is using them for an RV application, as it is nice to just check the true state of charge from inside the comfort of the RV. No longer am I guessing at the true state of charge. The growing popularity of lithium phosphate batteries may arguably take over RV market. Finally, the expected number of charge cycles for LiFePO4 blows away all other lead acid batteries, thus making these Safari UT 1300's the last batteries I will ever need for my trailer.
Paul C.
United States
GREAT Batteries!
I purchased three Lion Energy UT 1300s to replace my high-quality AGM batteries. Wow, I should have started with the UT 1300s! The first thing I noticed during installation was the quality, these batteries are top-notch! The second thing I noticed was the super quick charge rate. These batteries seem to charge in less than half the time of my AGM's. Most importantly and the main reason I purchased the Lion Energy batteries was the discharge rate. These batteries will keep up the voltage during a high load of my 2000 watt inverter. I am so impressed with these batteries and will (if ever needed, they last many years) purchase them again.
10/29/2020
Glen T.
United States
Replaced 4 GC Batteries With 4 UT1300's
I replaced my 5 year old GC batteries with 4 Lion Energy UT1300 in my 5th wheel. I have 400 watts of solar panels and a 3,000 watt inverter. With the GC batteries I wasn't able to run my microwave or other high amp appliances with the GC batteries dropped below 72% capacity because of the voltage drop. The UT1300 were still able to run the microwave at 25% capacity and below. The 4 UT1300 batteries also doubled my usable amps. I dry camp most of the time. The last camping trip was over two weeks and I never had to run the generator. On some cloudy days the solar panels didn't charge the batteries to full capacity but with 420 amps available the batteries could get me through a few not so sunny days. I'm thinking of installing a few more solar panels due to less sunlight in the winter months and because my brother-in-law plugs into my power to run his microwave and TV. He says it's a lot cheaper to use my power. I installed the batteries under my bed so I would have less chance of someone borrowing them when I'm not around. The inverter and solar controller are in the compartment below the bed so it was simple to get the wiring to them. I also installed an IOTA converter with a lithium battery module. I purchased the batteries thru COSTCO on sale. I guess this does it, I'm happy with them.
Barry B.
United States
Simply outstanding
I purchased two of the UT1300 units through Costco. After 3 months one of the units began having issues with the BMS. I contacted Lion Energy and was shocked at how well they handled this problem. No question asked, they simply sent me a new one. 4 days after reporting my problem I had a new battery. These are the nicest and easiest folks to deal with I have ever seen. If your on the wire, get off it and purchase from a company that provides a great product and more importantly backs it with warranty and service.