Description
12.8V – 56Ah – 716Wh – 100A (continuous discharge)
Weighs just 16.5 pounds
Zero Maintenance – Holds charge for 2 years
Covered by a 10 Year Limited Warranty
What the UT 700 can power
Amplify your amps.
Camp twice as long.
Charge less, charge faster.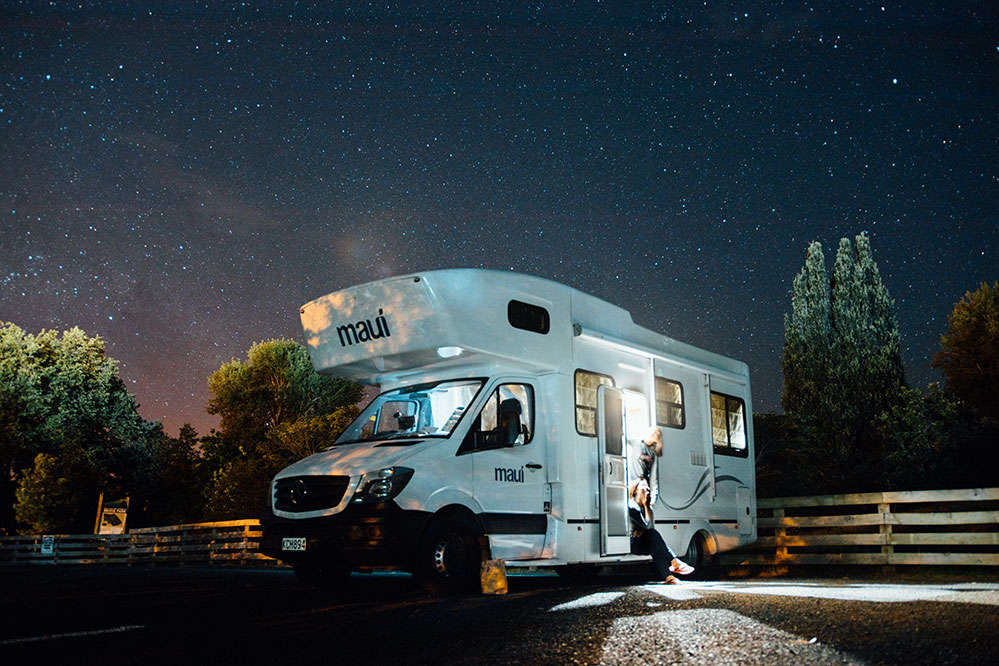 Lasts a lifetime.
Using lithium-ion technology the Safari UT 700 can be drained and recharged over 3,500 times. Outlasting any lead-acid battery by years. That's why we back it with a 10 Year Limited Warranty.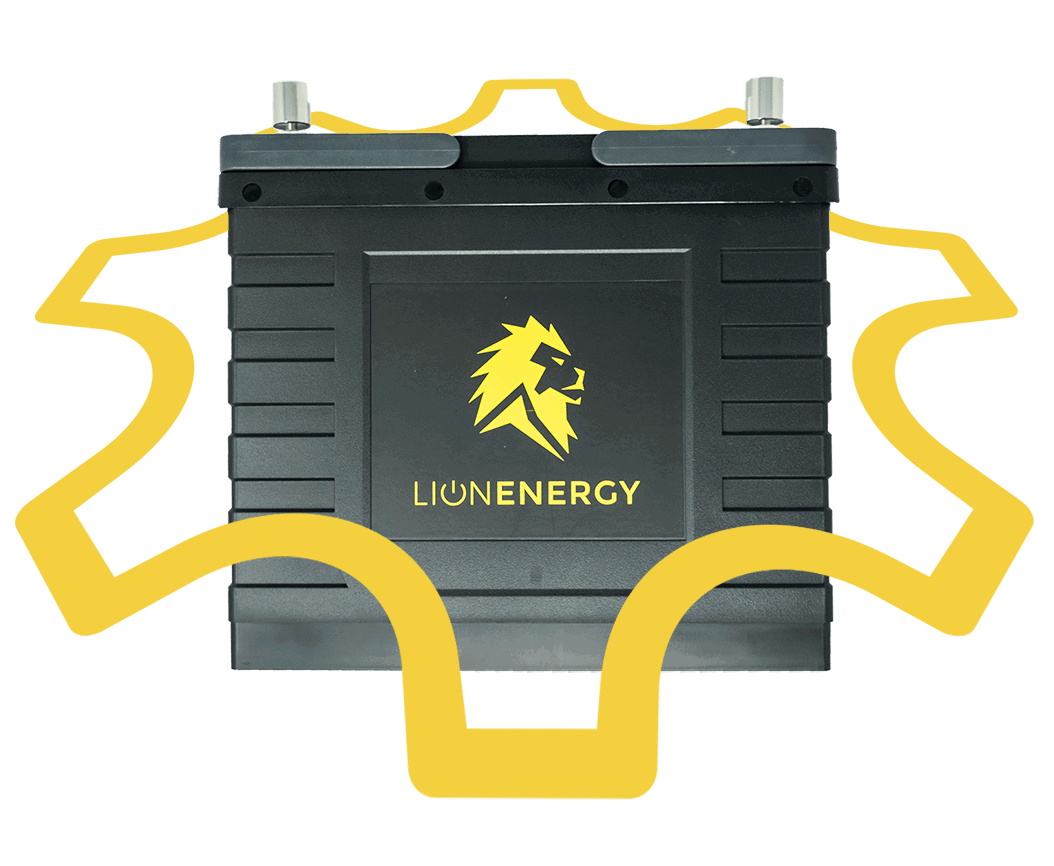 Maintenance? Zero.
Safari UT 700 just works. Day in and day out.
Holding a charge for 3X's longer so you can forget about the hassle.
Turbo boost engaged.
The strength of a starting battery.
The endurance of a deep cycle.
Power the heavy hitting machines with high
Amp's and keep going day after day.
Questions about Safari UT 700
What is it?
The Safari UT 700 is the latest in Lithium battery technology. It replaces traditional deep cycle lead acid batteries with the safest Lithium – Iron Phosphate. It is a "plug and play"– simply remove the deep cycle lead acid battery from your RV or boat and replace it with this superior performing battery.
How Long Does it Last?
The life of this Lithium battery is 14 times that of deep cycle lead acid batteries.
Can it Store Solar Power?
The Safari UT 700 is a great energy storage unit for solar power from panels on homes, cabins, and businesses and RVs.
Do I Have to Maintain it?
The Safari UT 700 is virtually maintenance free, meaning you don't have to use it or even trickle charge it every 3-4 months, deal with fluids since it doesn't have any, or remove it from your vehicle and store it for the next season. It can hold its charge for up to 2 years and can be recharged after that time too.
How Long Will it Hold a Charge?
It will maintain a charge for up to 2 years without having to charge it. This is known as shelf life or storage life. We recommend using it more frequently than every 2 years, though.
Is it Good in Bad Weather?
The Safari UT 700 performs better than lead acid batteries in most weather conditions. It can charge between temps of 32° to 113° and can discharge between -4° to 131° at 100% rate. Outside these ranges it can discharge at a lower rate.
How Big is It?
It weighs in at just 16.5 pounds and is the same 24 Group Size as other batteries. The dimensions are 10.2" L x 6.6" W x 8.8"
What's the Rated Capacity?
It is commonly referred to as a 12V, 56Ah (how much energy is stored in it), 716Wh.
Can you Use it in Series and Parallel?
Yes. You can increase the voltage from 12V on a UT up to 48V total by connecting them in series (4 batteries connected together via + to – posts). You can increase the Amps (A) and Amp Hours (Ah) up to 1500A and 1000Ah by connecting them in parallel (+ to + and – to -).
Rudy D.
United States
Great Lithium Battery for Beginner!!
Recently purchased the Lion Safari UT 700 lithium battery for a DIY solar battery setup that will be used for boondocking with my portable Renogy 100 watt solar suitcase. As this was my first use with camping using a battery, I weighed purchasing AGM vs Lithium. While the initial purchase was more it makes sense to invest with the better technology, lighter weight and no hassle maintenance free setup that would meet my power requirements. While my power usage is minimal, the Lion Safari UT 700 lithium battery was the best choice for me! Used it to charge cells phones, 12v electric heating blanket for night use and to power my 800 watt inverter and lighting. While the DIY project was fun to build, the Lion Safari UT 700 lithium battery is the heart of the system. I'm glad I invested within this system and brand!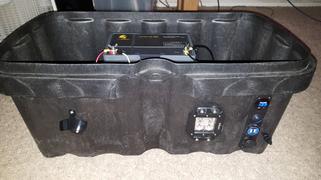 09/04/2020
William
United States
Great value
Today I installed 2 UT70s and changed my converter charger for these new lithums. My AGMs had an 18month warranty and only lasted 2 years but weighed 48lb ea, the new Lions are only 16.5lbs ea talk about tongue weight savings right off the bat. They charged up well with my 140w Zamp suitcase and the Honda generator after installation. Im sure they'll easily outlast the AGMs. Next project is a battery monitor and inverter.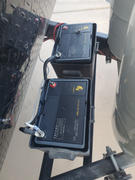 08/11/2020
Matthew W.
United States
 Outperforming all expectations!!!
The customer service even before I bought the battery was amazing! The tracking/ status of the shipment was spot on! It actually arrived a day early, which ment I could change out my ****** 100ah/70lb/ waste of space!!! This Lion 700 will be a game changer for my dry camping for the rest of this year and leading into the many year to come!!! Thank you again for all the help and support.