Introducing the new Safari ME Generator that will have enhanced charging capability, longer run times, will be more powerful and with a sleek new look.  Stay tuned for additional information as it becomes available.
Professional Grade Portable Power

Use all day without running out of power

Faster solar charging

Power for emergencies, work or play
Heavy Duty Workhorse
The Safari ME + XP (optional expansion battery) is a powerful solar generator that powers virtually anything you can plug into a standard wall outlet (15A) – power tools, refrigerators, freezers, air compressors, TVs, communication devices, blenders, and so much more!
Multiple Charging Options
You can charge the ME and XP using up to 600W of solar panels or through a standard wall outlet. Use it while charging it and have a renewable source of energy at your fingertips. Use it everyday: at home, work, or play and during power outages.
Flexible Power Solutions

Safari ME Runtime Estimates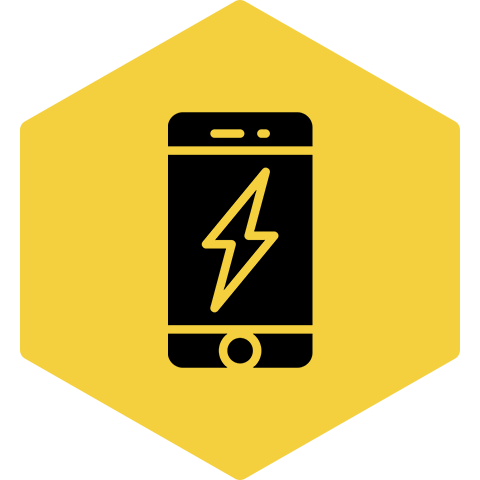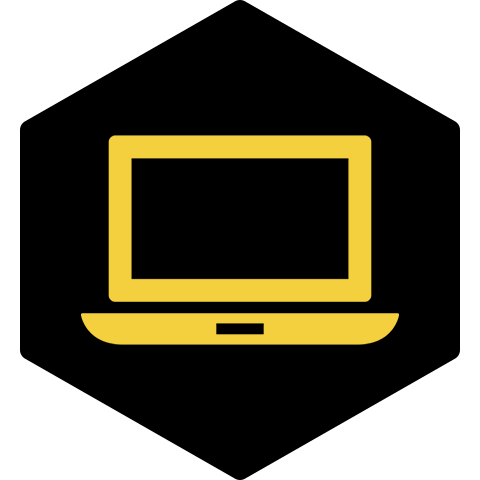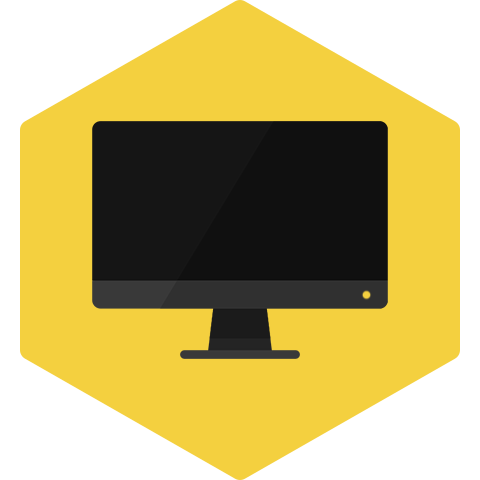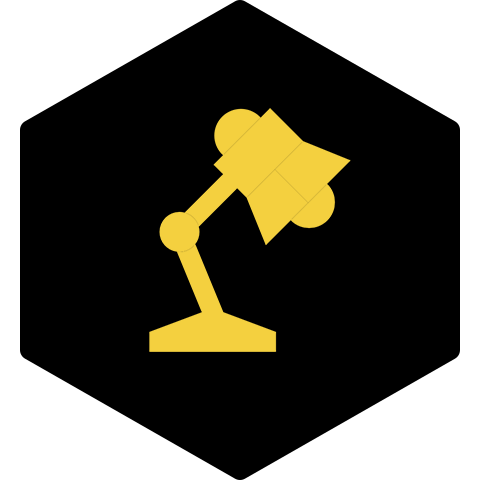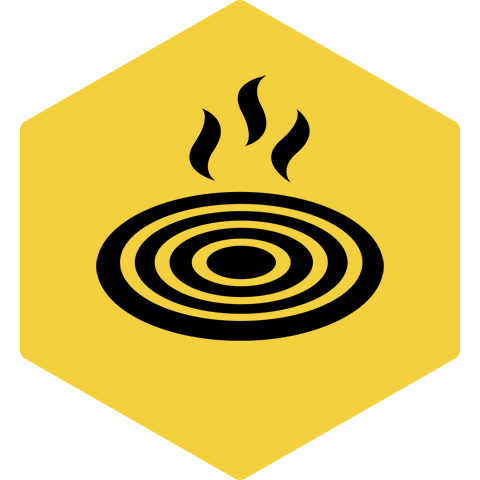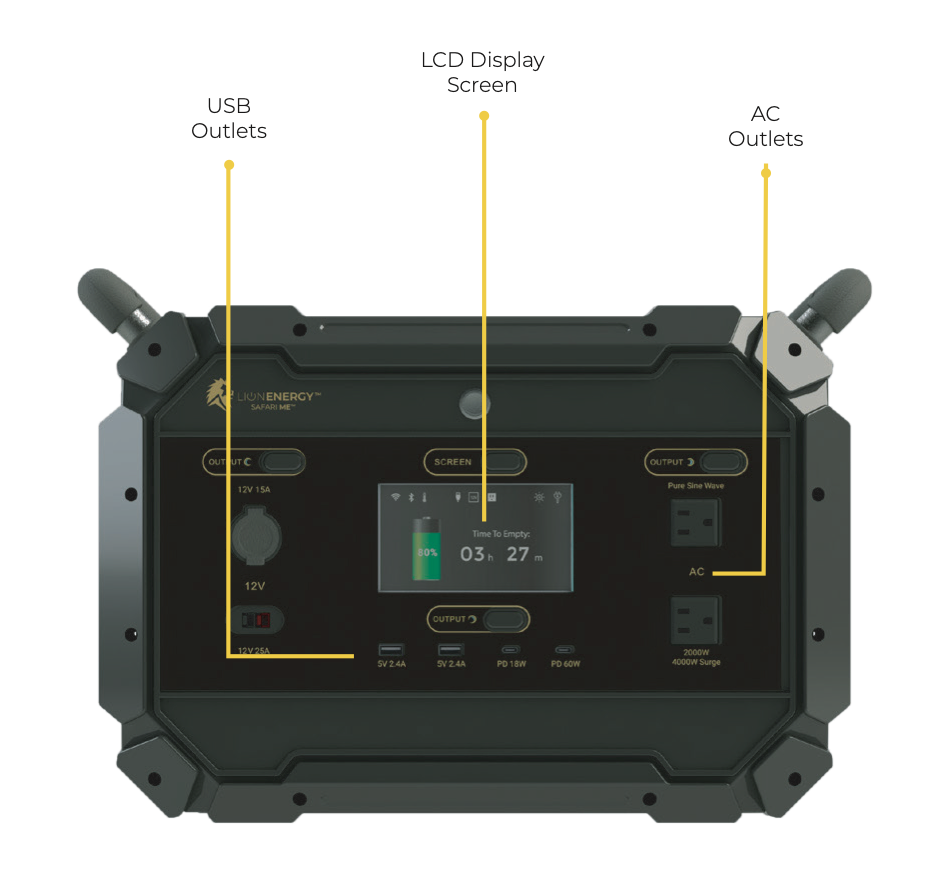 The Safari ME is packed with power
outputs for all sorts of electronics.AC Plugs: 2
USB-A: 2
USB-C: 2
12V "Cigarette": 1
12V Anderson™: 1
Fast Charge Time
Can fully charge from the wall in as little as 83 minutes
Renewable Solar Generator
Use the power of the sun to fully recharge the ME
in as little as 95 mins so you can use power with out running out of power
Long Charge Retention
Can hold charge for over 1 year
Extended Use
Long lasting daily use at 2500+ cycles using full
Depth of Discharge (DOD)
Multiple Outputs
Plug almost any device into it using AC, USB or 12V
Environmentally Friendly
Zero Emissions, no carbon footprint during use
Easy to Transport
Convenient carrying handles and light weight
Power to Spare
Initial 4000W Surge for that extra power need
and has pass through power mode
Expandable for More Energy
Optional expansion pack that gives you 3x the stored energy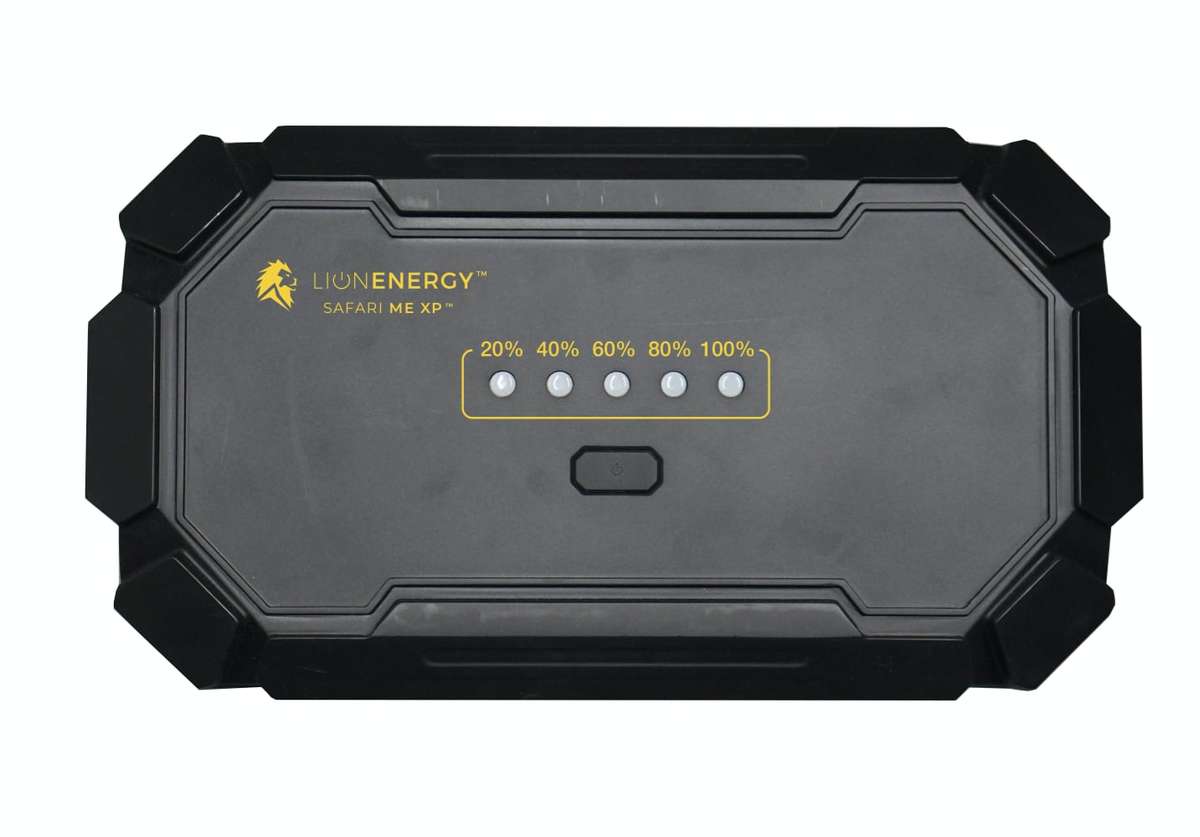 Sold separately, this expansion gives you 3x the storage capacity of the battery inside the main Lion Safari ME solar generator.
Dims: 16.7 x 9.6 x 9.8
Weight: 44 lbs
Charge Retention: Up to 2 Years
Minimum Charge Time with Main Unit: 4.5 hours
Cycle Life: 3,500+
*solar panels sold separately